If you live in South Australia, then I hope to see you at the rally for solar!
The rally is at Rundle Park, which is where the Garden of Unearthly Delights is usually setup.
The rally will be MC'd by Dr Karl, the ABC science guy and it will be some awesome fun!
Myself and nearly 100 other people will have done the Walk for Solar, a 325km, 2 week trek from Port Augusta to Adelaide to be there. I've already spent thousands and donated hundreds towards the cause and have helped with a number of trips to Pt Augusta as a part of the Repower Port Augusta campaign.
If we are to have cheaper, cleaner electricity then we need the community support which comes from people like yourself showing that we want Solar Thermal electricity for South Australia.
See you there!
Update :
I've put some photos from the walk on a Dropbox Gallery (anyone can access and download high res versions) and my Facebook Gallery.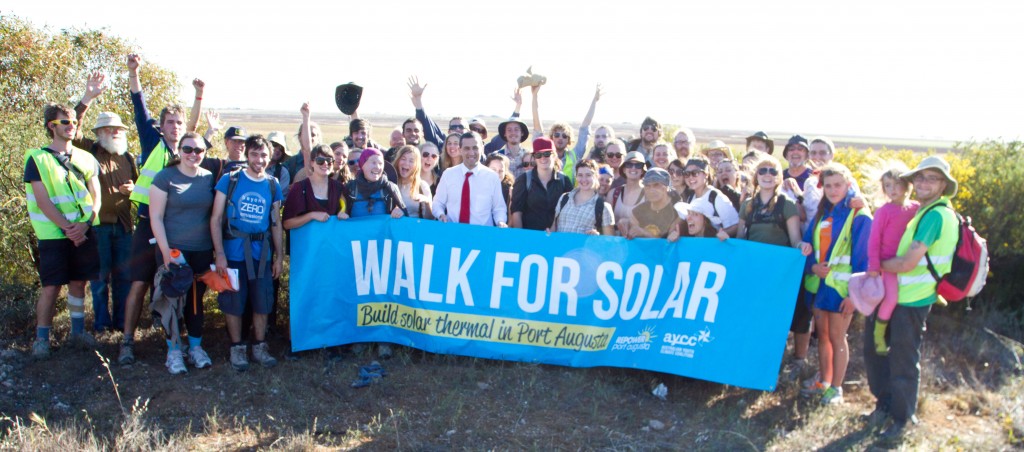 —
Michael Kubler