My Dad thinks of humans as akin to Yeast, we will eventually kill ourselves off, swimming in our own waste. I think of us like an embyro in an egg, we have to break out of our current growth mentality.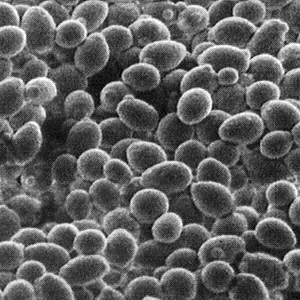 Yeast produce Alcohol as a waste product. Given enough sugar they will produce so much alcohol that they eventually kill themselves off when they are swimming in Alcohol (about 14-16% worth).
My Dad doesn't care about all the environmental destruction being caused because he figures that the Earth will fix itself within a few million years just like it did when the dinosaurs were wiped out and it doesn't matter to him if humanity dies within a hundred years or so, he figures he's got less than 40 years left on the planet.
My response to that is that the Australian Aboriginals lived in balance with nature for (possibly) over 40,000 years. That shows that humans can live a sustainable lifestyle, although I'd prefer to use newer technology to allow us to do so.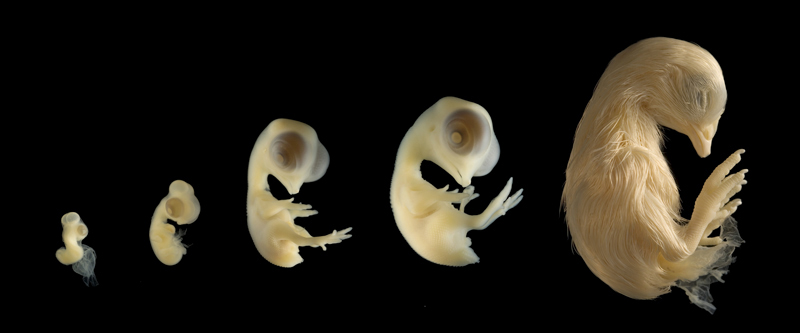 My view is that humans are like an embryo of a baby bird growing inside an egg. The hope is that we have enough yoke to grow a beak and peck our way out of the shell. If we don't make our way out then we will die inside the rotting egg.
To me the yoke is fossil fuels and our old ways of thinking, breaking out of the shell and feeling the sunlight is our transition to renewable energy, new forms of thinking. More collaboration instead of competition, shared access instead of private ownership, managing for abundance instead of scarcity and a systems approach to fixing the core problems instead of band-aid solutions.
I care about what it will be like as a human in 7 generations time and even 1,000 years time, which is why if we don't change our ways I question if we will we still have bird, trees and even air to breathe. If we do change then I think the world will be a much more amazing place for everyone.