For those who need to do deliveries or visit a friend at One Oasis, Pasig, Metro Manila, Philippines then here's the buildings with their labels.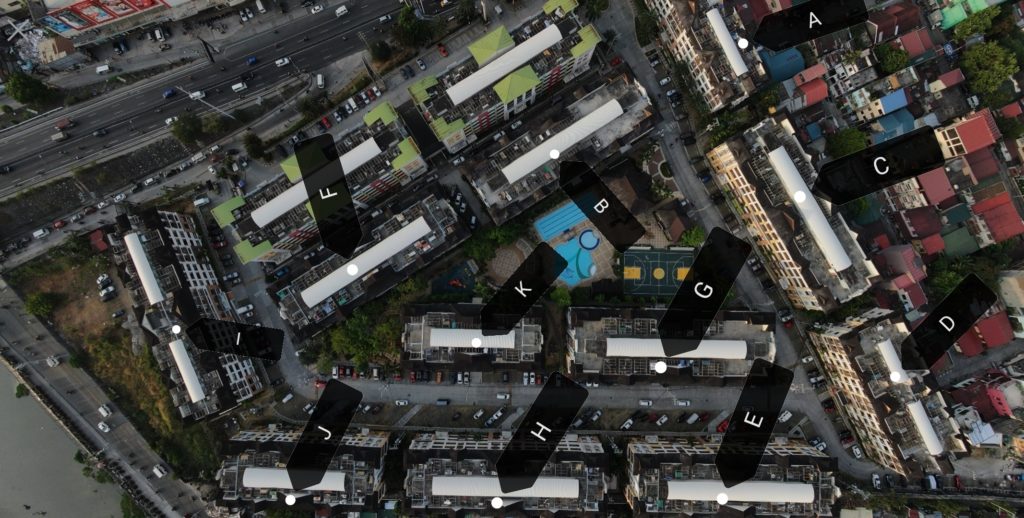 As you can see from the image, the lettering at One Oasis is a little all over the place.
If you are walking from the main gate (top right of the image, just outside of frame) around the loop to the bottom right, bottom left then out the rear gate you would see:
Building A to your left
Building B to your right
Building C on your left
Building D on your left
Building G on your right
Building E on your left
Building H on your left
Building K on your right
Building J on your left
Building I on your left
Building F on your right
If you need to get to the One Oasis Hub (green coloured roofs) then you need to exit the compound as those two buildings are separate and mostly focused on the main road.
If you are interested in moving to One Oasis then here's my review of it:
One Oasis has a bit of a weird building letter layout, but that's really the only main issue.
If you like apartment living then it's the best place around.
Easy access to Lucky Gold Plaza for doing your shopping at Robinsons or by walking down to Life Homes.
The pool is currently unavailable due to Covid19 restrictions but is great when you can swim.
The centre circle area and playground are great, children friendly places. The basketball court is often used for exercise classes or ball games (subject to covid restrictions) and the clubhouse is a great place for having big events like birthday parties if you don't mind paying a little (again, subject to Covid restrictions).
The main loop is almost exactly 500m, so two laps of the place and you've already run 1km. Even if you can't run outside due to lockdown or curfew you can run around here.
You can dry your clothes in fenced areas on the roof, although some ground floor units get some extra space outside (but usually don't get good mobile data connectivity).
The view of the sunsets from Building I are amazing.
We've been living here for 2 years and lived at Sorrento and Ciudad before. Whilst here we've raised a family so are mostly moving out because the we need more rooms and want a house that's pet friendly.
For location, close to shopping, hospitals and quick transport into Ortigas this is an amazing place.
Although a word of caution: Holy Life hospital can be fairly expensive. Mission Hospital is a bit better, although we usually ended up going to Mega Clinic at Megamall a short UV Express ride away.
Units likely cost ₱15-20k / month but actual costs obviously vary by owner.
There's security guards at the two gate entrances and each building plus some other spots, there's also security cameras, so you feel safe. If you need repairs there's a handyman/technician or two around.
Internet is great. Been using Globe 100mbit (VSDL) and there's Converge ICT fibre available.
The tap water is usually ok to drink but not always so Water supplies are available usually ₱20 for a 20L container, plus one time deposit via Aquabest (you'll see the special Tricycle riding around just talk to them or phone the service).
Overall a great place to live if you enjoy apartment living. Friendly people, great location, and a great place.
Enjoy!