Whilst trying to send a payment from my Bank West Credit Card account to a bank account with my main Bank account, I went through the Make a Payment process.

This post is basically me complaining that the "Make a Payment" screen when adding a new recipient asks for the "Nickname", however that's completely the wrong label, it should be the "Account Name"

In other banks you can be asked both the account name AND for a nickname. With the Nickname being something you see as a personal reference.
Hence I set the nickname to something of my own reference e.g "My Main Account" instead of the account name.
However after waiting for ages, and checking many times, it said in Bankwest that the payment was processed, but the money never arrived.
I contacted the receiving bank and they eventually came back saying it was sent to the wrong account name. This is very frustrating.
I'm currently overseas and needed the money to get my Passport renewed and because that process can take so long I should have started the previous week.
My visitors visa might have expired by the time I got the Passport completed and I don't know what would have happened in that case. I could have gotten kicked out of the country where my wifey and 2 kids are.
All because a developer or someone put the WRONG label on an account payment screen.

Here is a screenshot where I point out the issue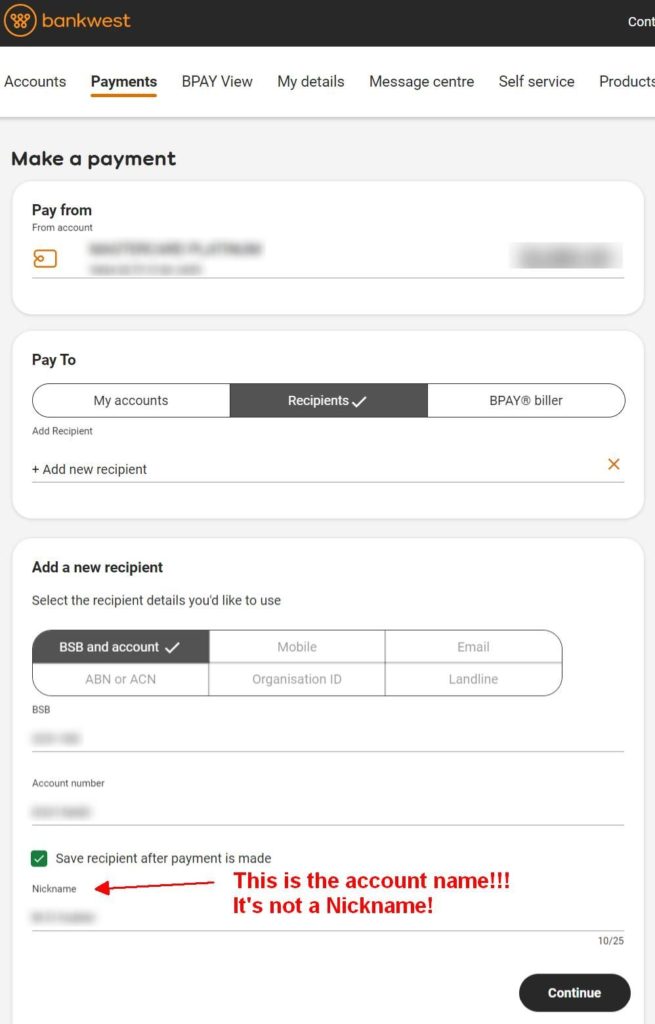 Although I've realised that when confirming the payment it changes from "Nickname" to the still vague "To" field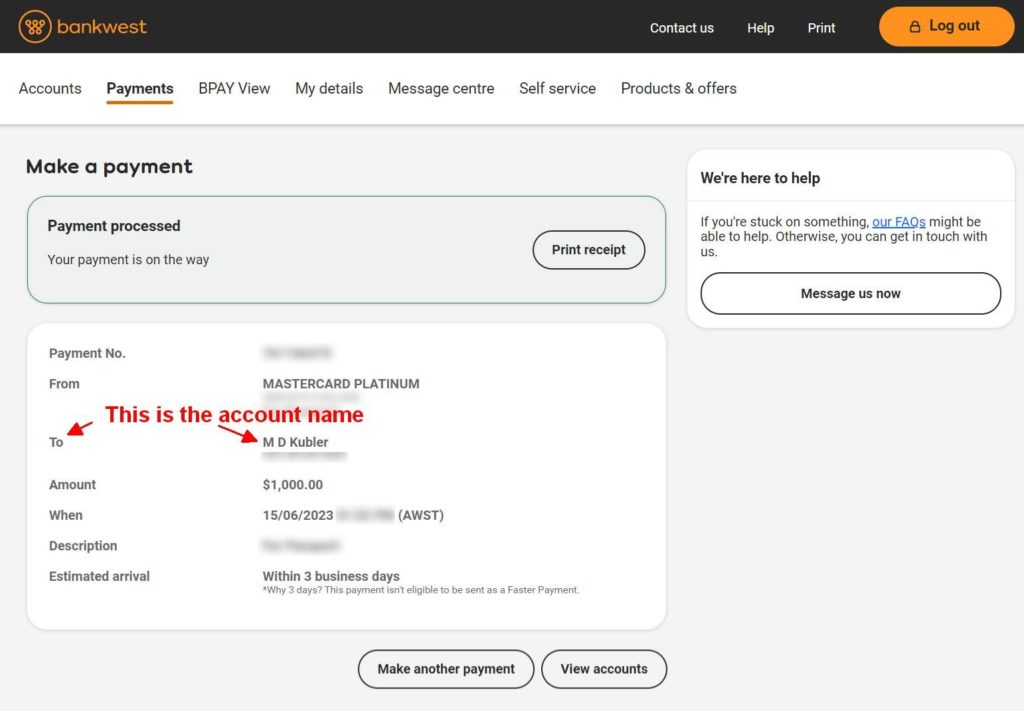 Because there's a selector for BSB and Account (which I couldn't change) and there's now things like PayId which I assume the Mobile and other options are for that, it was easy to get confused.
As someone working on building a complex SaaS platform (Drivible) I'm having to create labels and fields and deal with UI/UX experiences nearly every day. So I know it's easy to mess things up.
That's why you need both good diligence and good testing and feedback processes.
I'm considering this an anecdotal warning to people who build websites and apps. The microcopy, labels and other user interface and user experience parts do matter.
Thankfully everything worked out fine and I got my Passport in time, thanks to some fast enough processing by the Australian Embassy.