The photos below are from an impromptu photoshoot with my girlfriend (and fellow photographer) Anya. In between taking some photos of the production crew, and possible actors for the SA-FILM 'Mainstream News' auditions. More photos in the gallery.
1. Details : 1 strobe (like the one she is holding) into a white shoot through umbrella to camera left.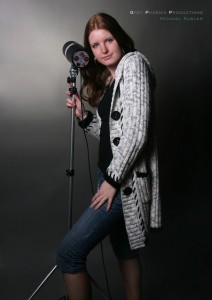 2. Details : 1 main strobe to camera left, with a 2nd even further to the left illuminating both Anya and the background, with a 3rd flash to camera right, to brighten the background.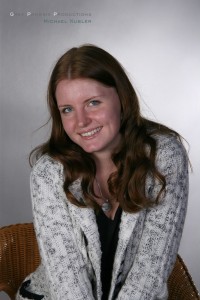 Model : Anya Mironova
Photographer : Michael Kubler
Equipment : Canon 400D, 2x Pocket Wizards, 9 Foot 'neutral grey' paper backdrop, up to 3x Studio flash strobes.
—
Michael Kubler
Grey Phoenix Productions