CRYSIS WARS – Michael's Quickstart guide to Multiplayer mayhem.
So you've played Crysis, and Crysis Warhead, and just opened up Crysis Wars, the multi-player game created by Crytek, only to find you don't know how to play it. Well here's a quickstart guide.
For those who need it quick :
Press P to purchase stuff.
Press Fire to respawn.
Use more stealth.
You need the prototype facility AND the energy sites in order to gain energy.

Firstly, there's two main modes, Power Struggle, and Instant Action.
Power Struggle Mode : In this mode you have the Americans and Koreans trying to destroy each others base.
Some things to take note of are that there are no weapon crates. You are given a basic pistol, and that is it.
You can purchase weapons by pressing [P] when at your base or an objective point, alternatively you can kill someone who's purchased one, and steal their weapon.
The basic object of Power Struggle is to take and hold the prototype facility, then the Energy Sites until your team has 100% energy, then someone with enough points (600p) can purchase either a TAC cannon (Small nuclear launcher, a bit like the rocket launcher), or a TAC light tank… which also fires mini-nukes, and the idea is to fire them into the enemy's base, and destroy the main installation.
You can capture and hold objectives simply by standing near or in them. Check the icon on the bottom left to see the current status.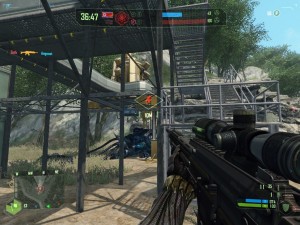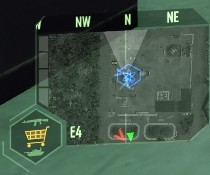 Blank area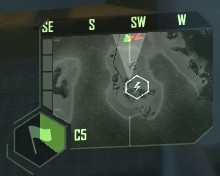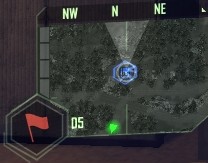 Some other things to note are that there are more vehicles to play with in Crysis Wars. Depending on the map you can use the full complement of tanks, jeeps (with and without turrets), civilian vans, speedboats, and also the helicopter or VTOL aircraft.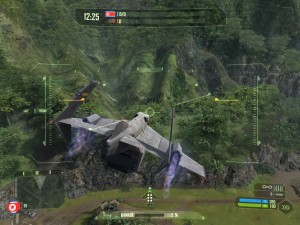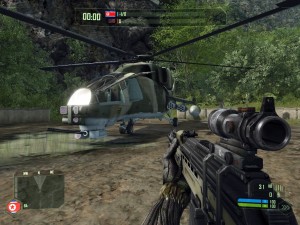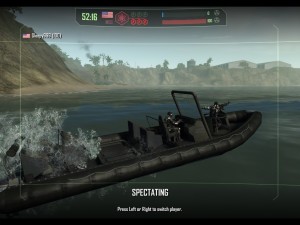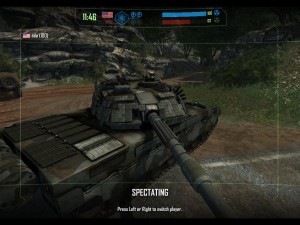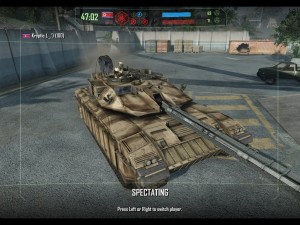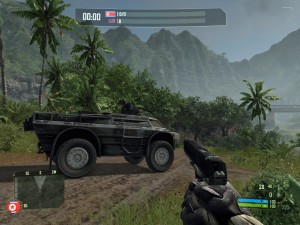 RESPAWNING : This is something that initially annoyed me with the game. You have to press fire after you die to be put in the respawn queue. You will also have to be careful of your currently selected spawn point as quite often you're previously selected bunker will be capture, and you will have to select another spawn point (the base, or bunkers).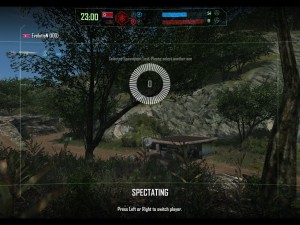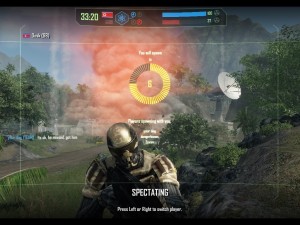 Points/Leveling up : When you first join a server you will be given 100 points to spend on buying various equipment, usually this is a SMG, or something similar. If you have any extra points you can press (full stop) [.] to buy more ammo for your main weapon, or press (comma) [,] to buy the previous loadout. In order to get more points you need to either cap points, or kill the enemy. Capping a point will give you 200p, while killing an enemy will give you a variable amount depending on their rank, however those points only apply for that particular life, and are reset when you respawn. Although doing good things will likely increase your rank, and thus the default amount of points you start with (in 100p increments). The 2nd rank gives you access to the better rifles, and the 3rd rank lets you buy a rifle and a scope, or even more grenades.
Actually there is a whole range of different items you can get, and there are default preset load outs you can use, although these aren't usually that good, i.e the Sniper version has binoculars, which most people won't use. Alternatively most people use the Scar with a scope to snipe as it is hard to hit someone twice with the Precision Rifle in a short space of time. Thankfully you can specify your own loadouts, and I suggest you make them according to the number of points you have and your loadout (general soldier, sniper, grenadier, anti-tank, etc).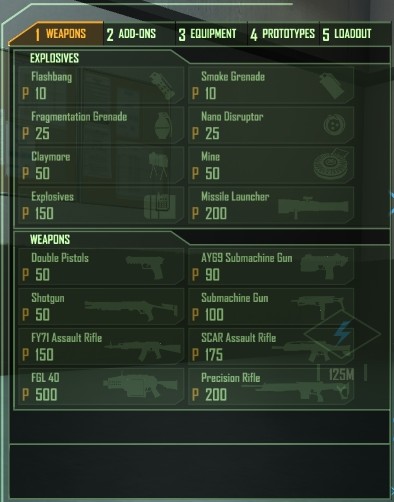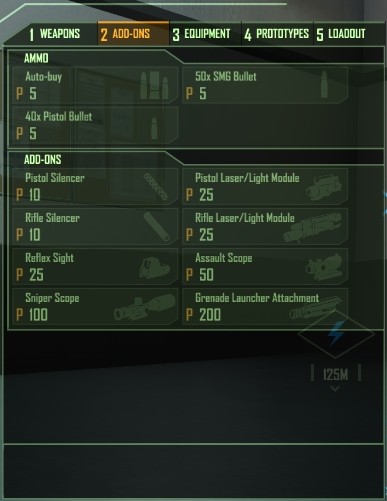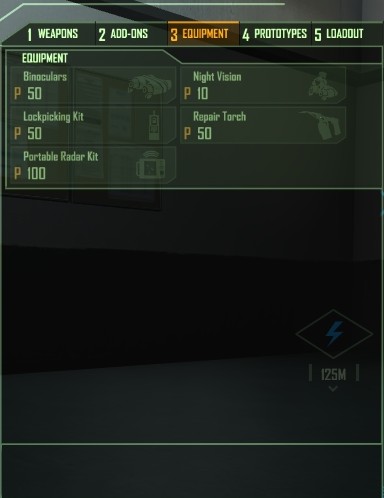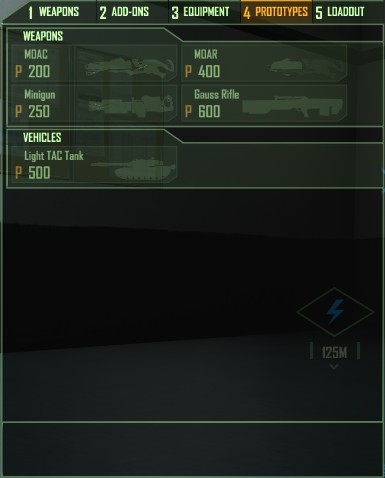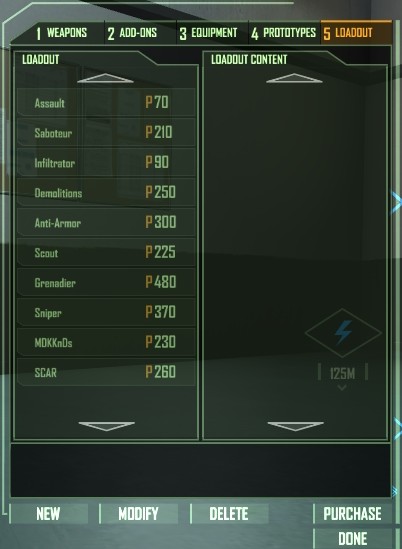 Team Instant Action : In this mode you don't buy stuff, but instead have to hunt around for weapons. Usually you will spawn within a few steps of a weapons stockpile, although the more advanced weapons are spread out, and usually somewhat hidden around the map.
The team with the highest number of kills after a certain timeout, or the first team to reach a specified number of kills that wins. This mode of play is a lot more about Kill to Death ratios and knowing the map well, then capturing points, and coordinating attacks.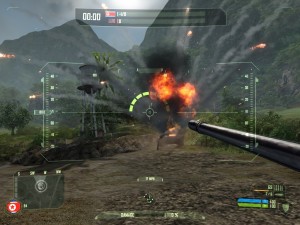 Instant Action : This is pretty much like Team instant action, but without the team. it's a free for all, may the best person win.
General Tactics : If you've just been playing Crysis Warhead, or just Crysis, you'll probably find that you run a little bit slower in CWars, especially when you have some weapons. You'll also notice that armour mode doesn't help nearly as much in single player, however the stealth mode is suddenly a LOT more usefull. It is not uncommon for a player to hide in some trees with a rifle, stay cloaked for quite some time (it's amazing how long the cloak works when your not moving), and can kill you when you thought the area was clear.
Some tips on trying to spot people. They usually leave a shadow (unless in shadow already), and aren't completely invisible. You can also hear the sound of them cloaking or uncloaking if you are close enough. If they are walking in the water then you'll likely see splashes of water from their feet, although a well hidden sniper can take you out from a long range, and the only way you'll know where they are is because your view zooms/blurs towards them once you have died.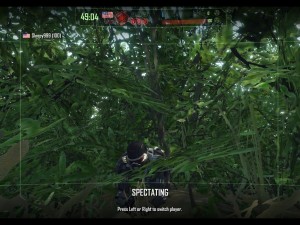 In general it is best to try and team up with some people and especially when playing Power Struggle maps, you will want to capture and hold the energy sites. I find the most effective way is to have 2 or 3 vehicles with multiple people in each, rush up to the site and all jump out, you'll soon flush out who ever was there. Although you could try and pick them off from a distance beforehand.
Unfortunately in the games that I've played so far, there hasn't been much use of the voice comms, however when there was, the team was overall much better focused, assuming there was a strong leader on the mic, and not some tard spamming it.
Reccomended Reading : The Tweaking guide to Crysis and Crysis Warhead.
Note, to display the framerate you can press [~] (tilde) then type "r_displayinfo 1″
Also, an FYI – The screenshots are saved to "My Documents\My Games\Crysis Wars\ScreenShots"
Annoyances : There are times when you purchase a previous loadout before actually spawning, and if you purchased a scope then it doesn't automatically add the scope, you have to manually add it to the rifle.