On Tuesday the 11th of November I went on a trip with approximately 280 other photographers to the Monarto Zoo. The zoo, isn't a normal Zoo, it's a 1000 hectare open-range sanctuary that undertakes breeding programs for rare and endangered species.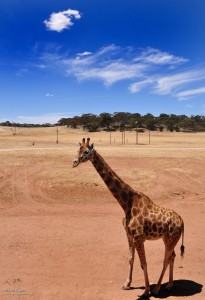 The event was organised by the Photographic Wholesalers, and Diamonds Cameras, and was certainly very fun, and enlightening.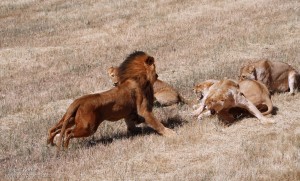 There was 6 buses, and 6 different locations at the Zoo. Each location had a number of animals and all but one had a model from the Tanya Powell modelling agency (3 girls, and 1 guy). I tell you what, most of the time the girls were more interesting than the animals.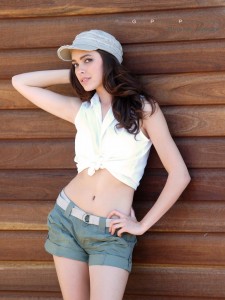 We were lent two memory cards, a 4Gb compact flash, and 2Gb SD card. I also had my own 2Gb and 4Gb CF cards… thank goodness.
It turns out that some cameras really don't like to be shared with others. As an example, I used both of the 4Gb CF cards in the Canon cameras, however when we went to put them in the Pentax, Olympus, or Sony cameras there was all sorts of issues. Although Canon and Nikon cameras had no issues with the cards.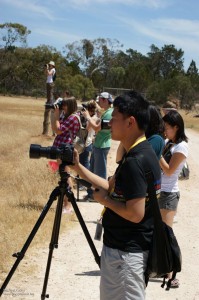 Some of the camera's would only work with my CF card that I had formatted on my own Canon 400D, but not with the event supplied card. Others would detect there was only a couple of photos on there (even though there was many more) and when trying to take a photo the camera would show errors like the card was full (even though it still had over 2Gb free), or a numbering error.
It wasn't just myself that was affected by this, all the other photogs had the same issues. I remember being able to use my CF card in one Sony camera, but not in a later model one, which was annoying as it also had a better lens, and I missed some good shots of the Rhinos.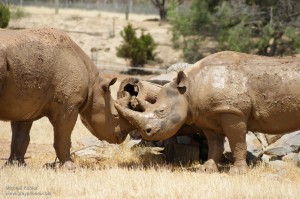 As for the different cameras. I'll admit from the start that I'm biased to Canon, I have a Canon XL1 video camera, Canon 400D DSLR, and Powershot Pro1 prosumer camera.
I found that the Sony cameras, whilst producing great shots, and having 1 or 2 good lenses, the bodies were very plastic and light. They would be great if every bit of weight counts (say hiking), but when it comes to actually using them there wasn't enough weight to keep it easily steady, and you felt like you were going to break it.
I wouldn't recommend the Pentax or Olympus cameras to anyone. Their picture quality was bad, they didn't want to play well with the CF cards from other cameras, and I found them cumbersome, and not really that easy to use. I particularly hate changing the exposure compensation, which required you to press an awkwardly placed button on top of the camera with your index finger, and then try and scroll with your middle finger.
For comparison, when changing the same thing on my Canon 400D I use my thumb to press the button on the back of the camera near the screen, and use my index finger to scroll. It just feels more intuitive, and it is much faster to transition back to taking photos.
If your going to be spending over $1,000 on a camera that is going to last you a number of years, and will record some of the most amazing times in your life, then you might as well spend the little bit extra to get a Canon or Nikon.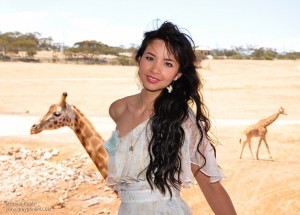 The Hasselblad was an interesting camera. YES! I actually got to play with a >$30,000 39megapixel medium format camera. They had it by the studio setup (which is something I particularly like). Unfortunately this camera would not work with any other CF card at all and required me to completely reformat my 2Gb CF card that I'd been using on my Powershot Pro1 to take photos while on the bus. Given the chance to use such a high end camera I reformatted the card without hesitation. Unfortunately I only took about 10 photos, as I was only using a slow San Disk Extreme II card, not my Extreme IV card (which already had a number of photos on it), and so it took over 30s to save each of the 50Mb compressed Raw .3fr files.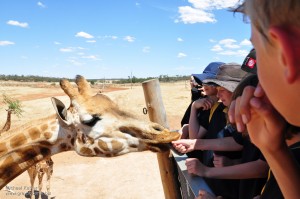 I've still not managed to convert the raw Hasselblad files to something usable like DNG, or .tiff. I've found out that I either need a copy of Phocus, which seems to require you to activate a product key (having not spent >$20K on a hasselblad product I don't have one), or you can use Mac OSX with Apeture, which apparently will open it. So I will have to try getting a friend who has a Mac to help, or even worse I might have to install it on a Virtual Machine on my computer *shudders*. I don't really like Macs.
Update :
It turns out that dcraw, can convert the Hasselblad raw files in both Linux and Windows. It's a command line tool, so doesn't have quite the range of options as say the Adobe Camera Raw converter, but worked well, and gave me .ppm files (100Mb each), which I batch converted in IrFan viewer to ~5Mb jpegs.
Actually, it was interesting. There was a couple of images where the flash didn't go off, and due to the lack of light had a lot of noise. Those images, as jpegs were between 18 and 22Mb, while the normal photos (where the flash went off, and there wasn't nearly as much camera noise) were only 3.8 to 5Mb in size, almost 1/4 the size. The images had been batch converted at about 90% quality in IrFan Viewer. It just goes to show that camera noise increases the size of the compressed photo.
Also, there was barely any difference in file size for the Raw and .ppm versions of the images, which is expected I guess as they are unprocessed/raw.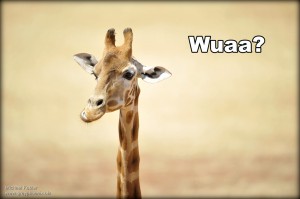 Anyway, if you want to be a professional photographer, it's really a 2 horse race for cameras. Canon or Nikon.
Admittedly the Nikon cameras were good, and did seem to have slightly (barely perceptively) less noise than an equivalent Canon camera, however I found their user interface a bit more cumbersome. Also Nikon don't have the full range of other equipment, like the high end video camera I have, which allows me to use my Canon DSLR lenses on it, plus I can print on my Canon ip9000 A3+ printer.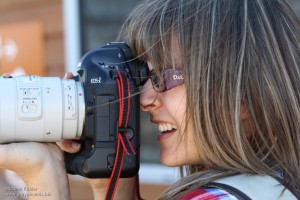 In general, most wedding photographers shoot and print with Canon, and most photojournalists shoot Nikon and print on Epson, with only the very VERY high end Fashion and Advertising photographers being able to afford a Hasselblad or Phase-One Medium Format camera.
Ohh, and the models. Wow, it's amazing what having properly trained, amazing looking models can do for being a photographer. They would just naturally pose, and switch between poses without needing to be prompted. I'm so used to having to force kids, and random people to smile, which barely lasts a moment, that this was like being in heaven.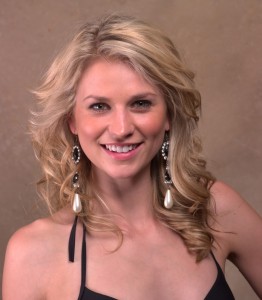 Here they would smile on queue, and although there was a fair number of other photographers around all competing for the models attention, and eyes, they coped with it so well, and were all such nice people to talk to. I can see why they were getting paid nearly $500 a day. Although I'm guessing they'd only get $300 of that in the end, with agency fees, GST, etc…
If I ever get a chance, I will definitely be using a model for a shoot. I can also understand why it's such a big thing trying to find the next super-model. Just trying to find good models must be so difficult, let alone super stars. They have to have a certain look, and confidence about them, have to be sexy, elegant, memorable, or all of the above at once. It also helps if they are nice people, although have to be crazy enough to endure the pressures of fame. Sure some things can be taught over time, but when I mentally go through all my friends, only two people I know could really be models if they tried. Tiffany Hughes, one of my first girlfriends, who did actually enter into a modelling competition, although was quite young and didn't quite have enough confidence at the time, and Anya, my ex-girlfriend, who has the height, and is very photogenic, but doesn't quite have the looks nor training these girls had.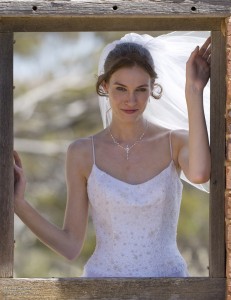 Overall the trip was a great experience. I met a great bunch of people, from various walks of life that all had a common interest. Photography.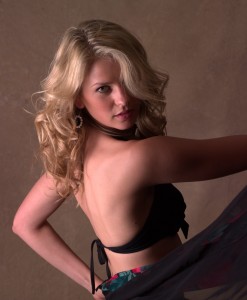 There was some people who's company I really enjoyed more than others. There was one photographer/sales person from Canon who was very much into the whole Safari thing. He actually organises tours to Africa, and has some AMAZING photos, I just wish I could remember his name.
Another person was Sarah, a Uni student on the same bus. She is studying to become a physician, and whilst not having much camera experience, she loved to take Macro shots, and we got along well together. She's the sort of person I'd love to spend time with to get to know.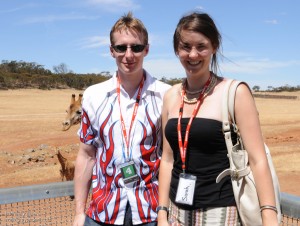 For only $20 we got to do more in one day than I could have done in a week. Hell it'd have cost me more than that just in petrol to go to Monarto.
If I was to go again I would take a Laptop with me so I can download and review my photos on the bus travelling between stops, and would then be able to re-format the memory cards in each camera. I would also do a better job of applying sunscreen, I ended up getting slightly burnt in some patches, considering the vast heat of the Australian Sun.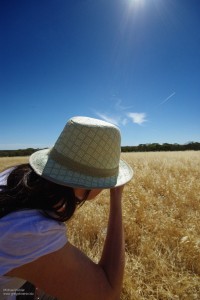 If you are interested in seeing some more photos, check out my gallery.
http://gallery.greyphoenix.biz/other/2008-11-11-MonartoZoo/
-Updated-
By popular demand, I have uploaded a couple of full sized Hasselblad images, click the thumbnails below.
CAUTION : VERY LARGE IMAGES