There's 4 main things that I'd like to help usher paradigm changes in :
Entertainment – Using the Multipath, interactive online video concept.
Education – Using a combination of the flipped classroom model and child-driven self education.
Energy – From centralised Fossil Fuels, to decentralised renewables (although I'm helping push some large scale centralised renewable projects as a transition).
Economics – From our current Capitalist monetary system to the Resource Based Economy model, which is based on science, sustainability and automation.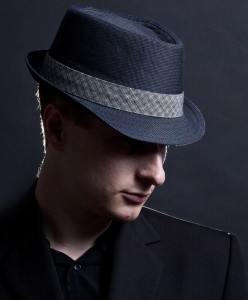 They are all somewhat linked. The energy change requires a change in Economics because the price of renewable energy goes down over time, which directly affects the GDP of the country and also removes power from the oil monopolies. To change Energy and Economics you need to change the education and culture (entertainment).
The reason I came to these aims is because I realised I didn't have a good enough direction in life, I knew that my long term aim is that I want to be remembered for my contributions to humanity and the environment, but I didn't have enough details on how or what specific contributions. The 4 paradigms are ones that I'm passionate about and feel that I can actually help with, using the skills I have and the knowledge that I am often seeking.
I will also be making sure that if I do something I will  "do it smart and with passion and purpose".
The paradigm changes may occur with 10 years, with my life time, or might take a few generations to occur, but given my understanding of current trends, these are things which need to occur, but certainly aren't the only changes.
I'm not interesting in getting rich (unless that is an unfortunate requirement to making some of the changes required), my passion is around making the world a better place for everyone.
I want to see a world where we can provide food, water, electricity, transport, entertainment, education and all the necessities of life, for free to everyone on the planet.